General Appointment
Jason P. Young, MD
Motion Orthopaedics
We now have 2 location to serve you better!
At Motion Orthopedics, we are proud to offer 2 locations both of which are equipped with convenient, on-site diagnosing and treatment modalities. Our imaging facility boasts a high-quality (1.5 Tesla) MRI machine with radiologic interpretation services provided by musculoskeletal fellowship-trained radiologists. Our surgical centers are equipped with state of the art arthroscopic towers and surgical instrumentation.
Please call our office to schedule an appointment, or fill out our online appointment request form and we will get in touch with you within one business day.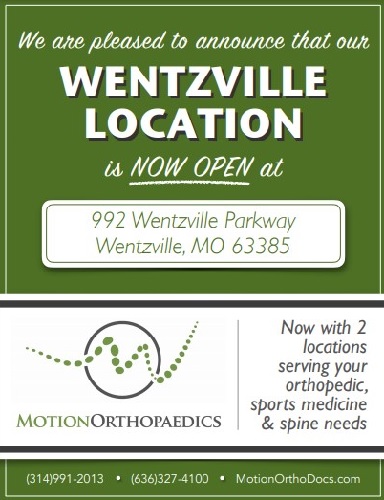 Direct Lines for Dr. Young's Team:
Ph: 314.991.2107
Fax: 314.991.2108
Office Hours: 8 AM to 4:30 PM - Monday thru Friday
Motion Orthopaedics
633 Emerson Road, Suite 100
Creve Coeur, MO 63141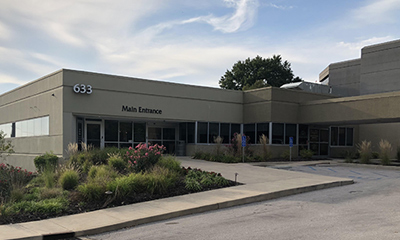 Wentzville
992 Wentzville Parkway
Wentzville, MO 63385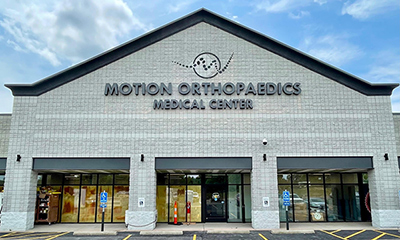 When you come for your appointment please remember to obtain and bring the following:
Drivers License or a valid ID
Insurance information
Referral Letter (if required)
Reports, X-rays, MRI's, CT scans etc and any other relevant information
List of medications (if any)
A tank top (female) for upper extremity exam, and shorts are preferred for lower extremity exam
If you need to cancel an appointment
Telephone the office during business hours and allow at least 1 day's notice so that we can offer your appointment time to patients on our waiting list.
We recognize that your time is valuable, and we make every effort to run on time. Occasionally emergencies or patients require a little more time, and these cause scheduling delays beyond our control. We apologize if we keep you waiting.